Interview by Carol Wright | Photographer: Tamara Tihanyi
We got to chat with actor Nicolas Noblitt about his role in The Contractor film, being a tool for change, and his advice for aspiring actors.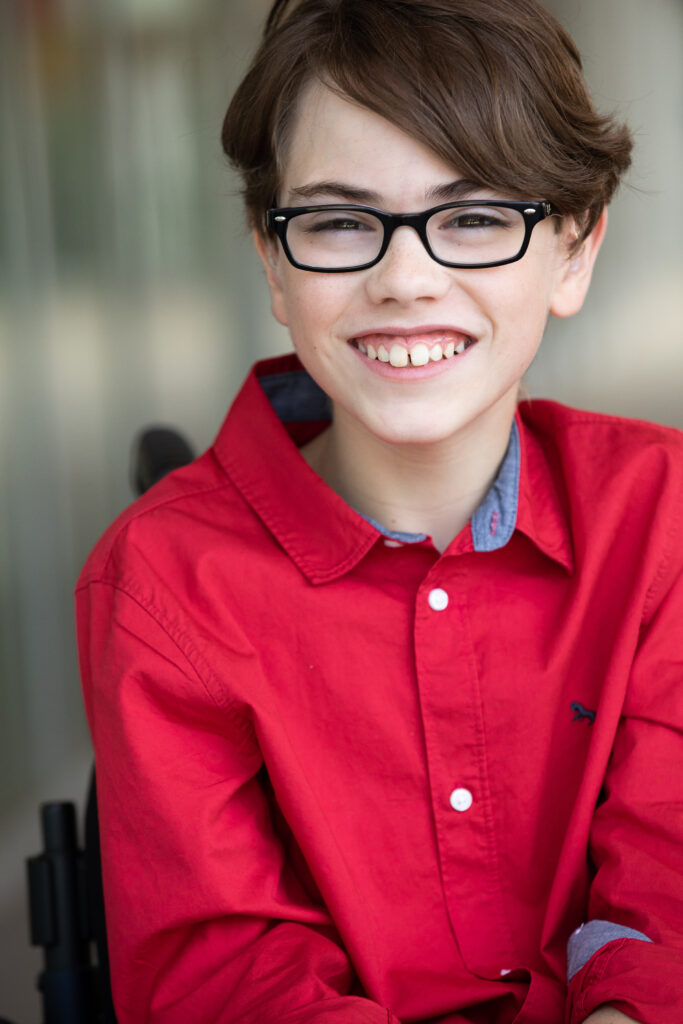 Has performing always been your way of expressing yourself?
Yes, from a little kid, performing always gave me an outlet to express my feelings and show more about who I am and what I enjoy beyond my disability.
Tell our readers about The Contractor. What about the film interested you?
Well for one, I got to meet Chris Pine and Ben Foster…two great actors! I also got to go to Europe, a country I've never been to before and I had a blast.
How did your own journey with epilepsy and cerebral palsy help prepare you for your role in the film?
I have epilepsy, but I have it under control, which is good! I also have cerebral palsy which means I can't walk. So having these disabilities prepared me for the role in the way that both the character and I have disabilities and we are both wheelchair users. I've also played adaptive baseball in a league that gives everyone a chance to play baseball, regardless of their ability or disability. That baseball experience actually helped me in a particular scene, where my character (Mike Jr.) had to play baseball with Chris Pine in the film. So already having that experience and living with Epilepsy and Cerebral palsy my whole life definitely helped prepare me for the role.
Can you relate to your character Mike Jr.?
Yes, I can definitely relate. We are both wheelchair users and we both have a disability. I can also relate to the everyday challenges wheelchair users face and Mike Jr. and I both have parents who are protective of us.
Do you think that film can be a tool for change when it comes to advocating for those who are differently-abled?
Yes, specifically the character I play, because my character represents someone who actually has a disability. Not many people with disabilities are portrayed as often in TV and film, so I think it's a major representation for the differently-abled community and I hope to see more of it.
What advice do you have for aspiring actors?
As an actor, you'll have many auditions and you may only receive one single job a year, but you have to keep auditioning and remember to stay motivated and never give up. Once you actually book a job, it will be an amazing feeling and worth the wait.