Interview by Carol Wright | Photographer: Rachel Davis Photography
We got to chat with teen influencer Dai Time about summer beauty trends, her Snapchat show, and her advice for aspiring content creators.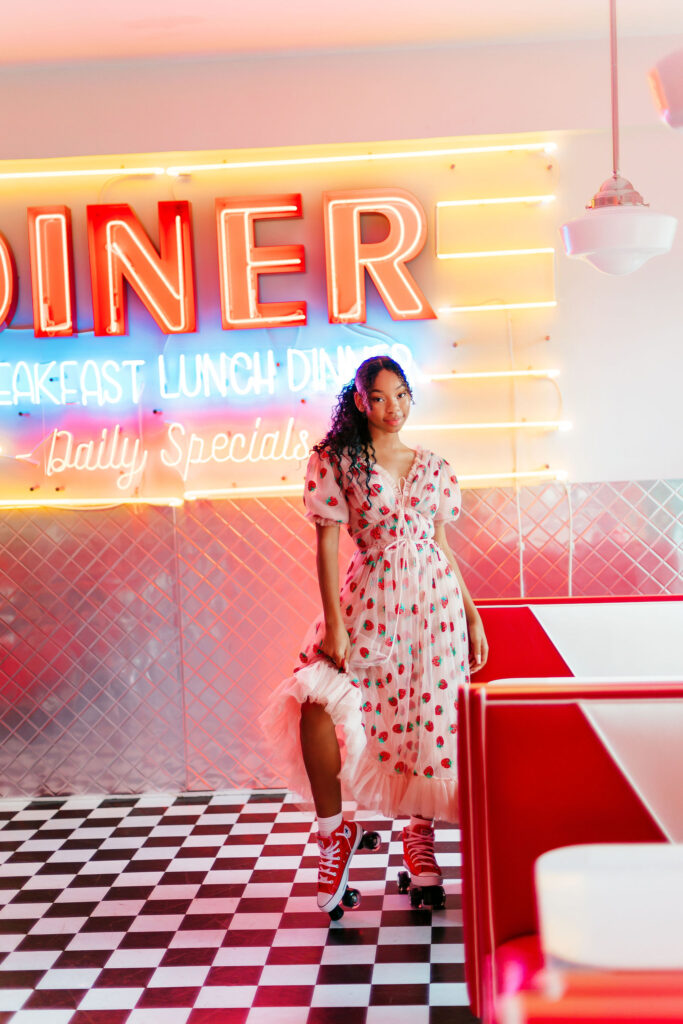 What initially sparked your interest in makeup and beauty?
Initially, what sparked my interest in makeup and beauty was all of the different ways you could change your look. The creative process and the endless looks are solely up to me. I can drastically change my look and then I can quickly go back to my regular self. I spend so many hours every day researching different ways to create different looks with my makeup. It requires practice, patience, and time to perfect each look. I am proud of my skills and where I started from to where I am now. There are limitless possibilities and that is what always brings me back!
Do you have beauty products you swear by that you would recommend to our readers?
I don't have a particular product to recommend because I'm always researching different beauty products. I would recommend watching beauty tutorials on YouTube to see what the current trends are. I like to keep up with the beauty trends and know what new products to buy. It is also a great way to learn new techniques to apply makeup, since the way I apply makeup changes constantly.
What beauty trends do you see taking over in Summer 2022?
I think the beauty trends of summer 2022 will be bold and bright neon colors. We are slowly creeping back to the late 90s/early 00s so color and thin eyebrows are back! Expressing your personality through makeup is such a great avenue. Summer is all about having a fun and carefree time and bright colors will be able to express that. So I would stock up on all of the bright eyeshadow colors, and bold liners before the summer hits!
In March you announced that you were a part of Snapchat's content accelerator program. How did that opportunity come about and what does your talk show on the platform touch on?
My journey in landing my talk show on Snapchat started when they launched a program, calling 523 creators to help launch their own show. I was excited to hear I was selected out of 400 applications. On my show, I discuss all things pop culture and Generation Z, with new episodes being released twice a week. My show displays an up-close guide for other generations to get a peek into our world. It's a fun and funky platform that aligns with Generation Z, so I know they will love it!
How do you keep yourself creatively motivated?
I keep myself creatively motivated by doing things I love that remind me of why I started this journey in the industry. Some of the things that keep me grounded are skating, traveling, and hanging out with my family and our dog. I also enjoy interacting with other influencers. I have learned a lot from these relationships and they keep me motivated. Seeing how hard these other influencers work motivates me and makes me want to step up my creativity game and make better content.
What advice do you have for aspiring content creators?
The biggest piece of advice for aspiring content creators is to maintain a balance between your work and personal life. You don't want to get burned out so early into your career, so take things one day at a time. For every hour that you spend working on creating content, you should spend an hour doing something else that has nothing to do with your influencer life. Going for a walk, hanging out with friends, and even taking personal time will help you maintain a long career without burnout.