Interview by Carol Wright | Photographer: Seokwon Jeong
We got to chat with Swedish-born actor Michael Hillberg about his short film Twenty Something, producing projects, and his advice for aspiring actors.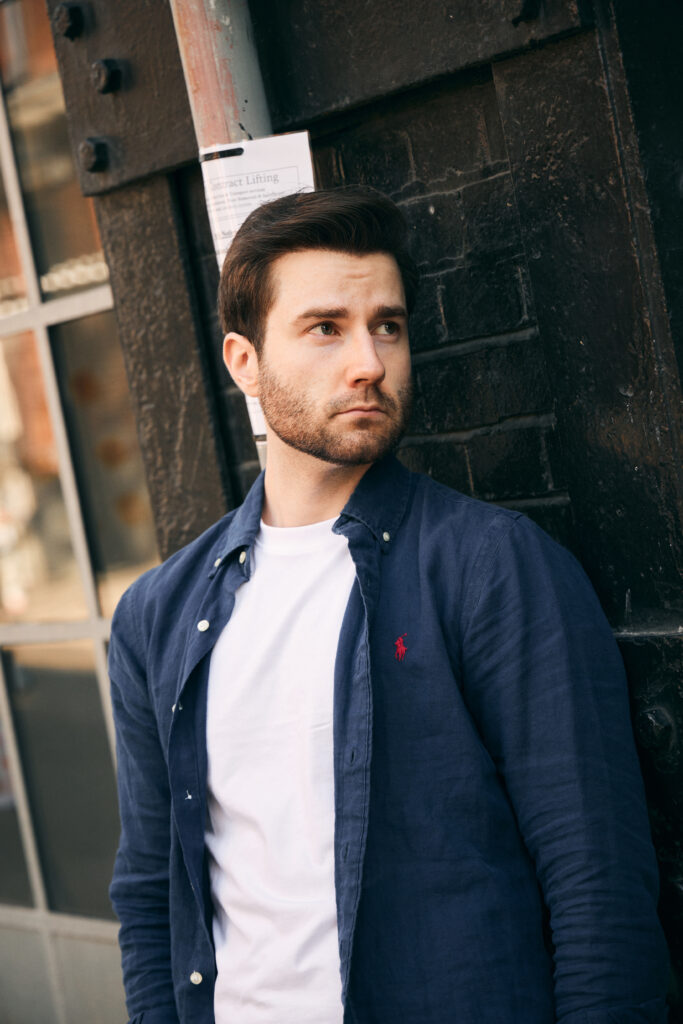 What initially sparked your interest in acting?
I've grown up in a very artistic family and as far back as I can remember it's always been something I've really enjoyed doing. I think my turning point in terms of wanting to pursue a career as an actor was when I was 15 years old and I got invited to my first real audition for a film production back in Sweden. I finally got the role I auditioned for and had an amazing time shooting with one of Sweden's most prominent actors – Robert Gustafsson. After that experience, I was completely set on wanting to be an actor professionally.
Tell our readers about your short film Twenty Something. Why was it a story you wanted to help bring to life?
Twenty Something is a lighthearted drama/comedy about two flatmates in their twenties trying to figure out life. It touches on a lot of themes that I personally relate to, some of which I am still trying to figure out for myself. I think a lot of people can relate to the issues and challenges the main characters come across and I hope that our viewers can feel that it's absolutely fine to not have your life 100% figured out by the time they're in their twenties. And of course, I hope we can spread some happiness and laughter, I really think that's needed in the world right now.
After working on Twenty Something do you hope to find more opportunities to produce projects?
I learnt a lot during this process and I would definitely want to produce again. The aim is to develop Twenty Something into a TV series so I would definitely want to be a part of producing when we get to that stage!
Was it a career highlight to be able to take your short film to the Cannes Film Festival?
I've been to Cannes Film Festival previously but it was definitely a highlight to bring a project there that I've been part of producing myself. I really love attending film festivals – watching great films, networking and of course all the parties with like-minded people! The atmosphere in Cannes during the film festival is really something special.
What advice do you have for aspiring actors?
If you really want to do it, GO FOR IT! I'm a big believer in following your dreams and doing the things that make you happy. What's the worst thing that can happen?